Restaurants & Bars
Visit our hotel Caribe Club Princess Beach Resort & Spa and enjoy varied and delicious cuisine at any of our 7 all-inclusive restaurants and snack bars (1 creperie, 1 main buffet, 1 Italian, 1 Mexican and 1 Asian) and 4 bars. Sample local specialties or simply enjoy an aperitif in our unique facilities.
In the La Matica snack bar on the beachyou can get sandwiches, hotdogs, hamburgers and more until 6:00 a.m.
* The dress code in each restaurant must be respected. Swimsuits are not allowed in the buffet restaurant.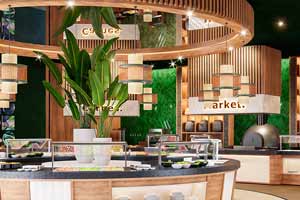 HigÜero
All Inclusive Buffet Restaurant
Type of Cuisine: International Buffet
Reservation: Not required
Non-Smoking and Smoking Areas
Opening Times:
Breakfast: 6:00 am. a 10:30 pm.
Lunch: 12:30 pm. a 3:00 pm.
Dinner: 6:30 pm. a 10:30 pm.
Dress Code: During day, Barefoot, swimming suits and wet clothes are not allowed. At night, gentlemen should wear shoes or sandals, sleeved (collared) shirts, long pants or dress bermudas (the swimming shorts are not allowed to any guest).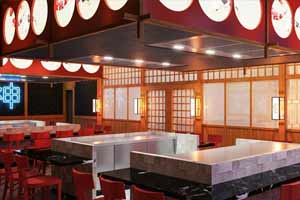 Shangay Asian
All Inclusive A la Carte Restaurant
Type of Cuisine: Asian
Reservation: Required
Non-Smoking
A/C
Opening Times: 6:00 pm. a 9:00 pm.
Dress Code: Casual Elegant (Long pants, sleeved shirts for gentleman)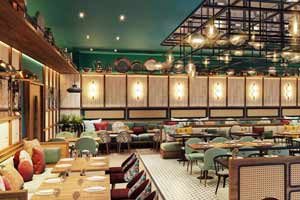 Mamma Mia
All Inclusive A la Carte Restaurant
Type of Cuisine: Italian
Reservation: Required
Non-Smoking
A/C
Opening Times: 6:00 pm. a 9:00 pm.
Dress Code: Casual Elegant (Long pants, sleeved shirts for gentleman)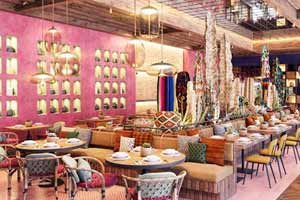 Sombrero
All Inclusive A la Carte Restaurant
Type of Cuisine: Mexican
Reservation: Required
Non-Smoking
A/C
Opening Times: 6:00 pm. a 9:00 pm.
Dress Code: Casual Elegant (Long pants, sleeved shirts for gentleman)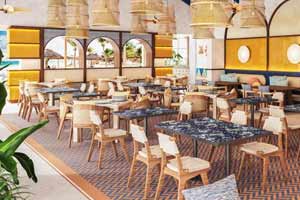 El Pescador
Fish and Seafood Restaurant
Not Included A la Carte Restaurant
Type of Cuisine: Seafood and Fish
Reservation: Required
Non-Smoking
Opening Times: 6:30 pm. a 8:30 pm.
Dress Code: Casual Elegant (Long pants, sleeved shirts for gentleman)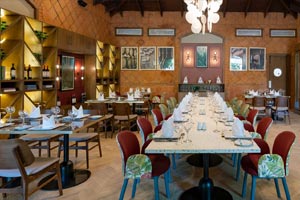 La Cava
Gourmet Restaurant
Not Included A la Carte Restaurant
Type of Cuisine: Gourmet International
Reservation: Required
Non-Smoking
A/C
Opening Times: 6:30 pm. a 8:30 pm.
Dress Code: Casual Elegant (Long pants, sleeved shirts for gentleman)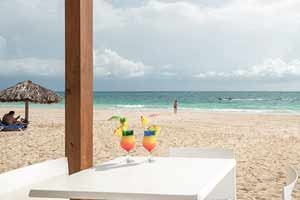 La Matica
Snack Bar
Snack Bar
Sandwiches, hamburgers, hot dogs, mixed salads, chips, selection of fruit.
Opening Times:
11:00 h – 17:00 h
23:00 h – 06:00 h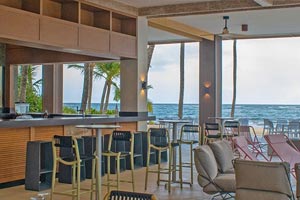 BARS
Lobby Bar La Carreta
Serenata Bar
PoolBar Sunken
Bar La Matica